Co-op's commitment to sustainability
Co-op is committed to building sustainable communities. A key piece is caring for the environment. At Co-op, this care is embedded in all we do.
Eliminating waste
Through the Loop Program, we're limiting the amount of food waste we produce. Instead of sending unused food to landfills, it's given to farmers for livestock. Learn how 30 Co-op associations have collaborated with the Loop Program in over 60 communities to make a difference.
We need to reduce packaging or find environmentally friendly alternatives. That's why Co-op recently joined the Canadian Plastics Pact. This organization finds solutions to plastics problems to keep it out of the environment. Joining the CPP lets us work collaboratively with other key players to reduce problematic plastics.
Co-op Gold Pure Cleaning Pods are a step in a more sustainable direction. By stripping out the water from these cleaners, the packaging is greatly reduced. Commercially compostable Co-operative Coffee pods are another example of packaging innovation.
Sourcing products responsibly
Our focus on sustainability extends beyond us to the organizations we work with. We strive to find collaborators who use responsible business practices and are committed to protecting the environment. As well, we source products from Western Canada when we can to support our friends and neighbors.
Co-op's focus on sustainable seafood demonstrates our commitment to sourcing products responsibly. Sustainable seafood is caught or farmed in ways that consider the long-term viability of populations and the health of their habitats.
Co-op's Peru and Nicaragua Co-operative Coffee are Fair Trade Certified. Learn how our partnership improves the wellbeing of producers and their communities while protecting the environment.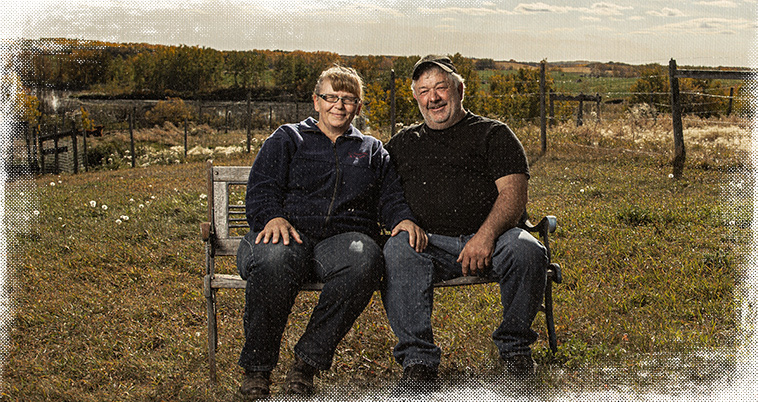 Promoting regeneration
Grown With Purpose is a unique agronomic program offered by the Co-op Grow Team that helps increase crop yields and efficiency with on-farm practices that are mindful of air, soil and water quality. This approach helps ensure we are protecting the environment and building a legacy for the next generation.
Reducing carbon emissions
Reducing greenhouse gas emissions reduces the impact of climate change. Federated Co- operatives Limited, the wholesale supplier owned by Co-ops across Western Canada, is committing to reducing greenhouse gas emissions by 40 per cent below 2015 levels by 2030 and aspiring to net-zero emissions by 2050.
In recent years, we've worked to ensure Co-op Gas Bars operate efficiently. This includes using LED lighting and improving refrigeration technology. We have also begun testing a solar canopy at a Co-op Gas Bar in Regina. This project uses 48 photovoltaic panels to feed power into the electrical grid and offset the electricity we use.
We're making significant investments to create more environmentally friendly fuels. In early 2022, Co-op announced plans to build an Integrated Agriculture Complex and a renewable diesel plant near the Co-op Refinery Complex in Regina. Through renewable diesel, we can sustainably support Western Canada's fuel needs well into the future. Co-op has also worked with the B.C. Ministry of Energy and Mines to pilot two alternative fuels in British Columbia: Co- op HCR (High Cetane Renewable) Diesel and Co-op Flex E-85 gasoline.
Reducing emissions also means reimaging transportation. The Co-op Connect EV Charging Corridor is increasing electric vehicle charging station accessibility across Western Canada.
At Co-op, we know that being a good community member means doing our part to protect the environment and passing a healthier planet on to future generations.

WE ARE Investing in Today
WE ARE Committing to the Future
WE ARE Co-op