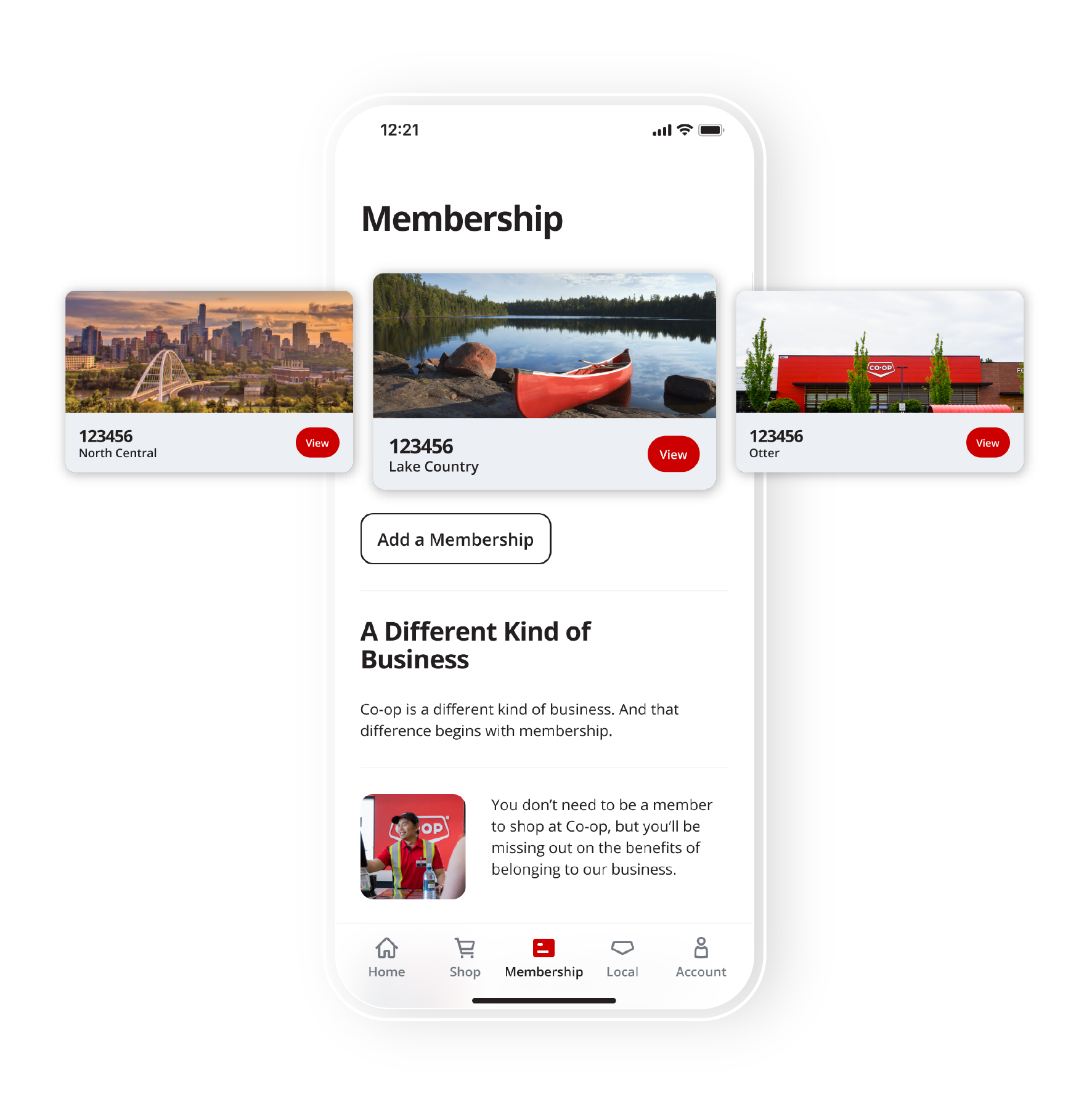 Swipe. Shop. Save.
Browse flyers and deals before you shop. Get coupons on the go – no scissors required.
Membership gone mobile.
Buy new memberships, manage your current ones, and view your statements on the app.
Locally focused,
at home and away.
Get news from your local Co-op. Find the nearest Co-op when you're on the road.