Sustainable food production
The food we eat often originates with a seed in the ground. Whether it's grown in your garden, in a greenhouse or in a field, there are many factors that bring that seed to maturity and harvest.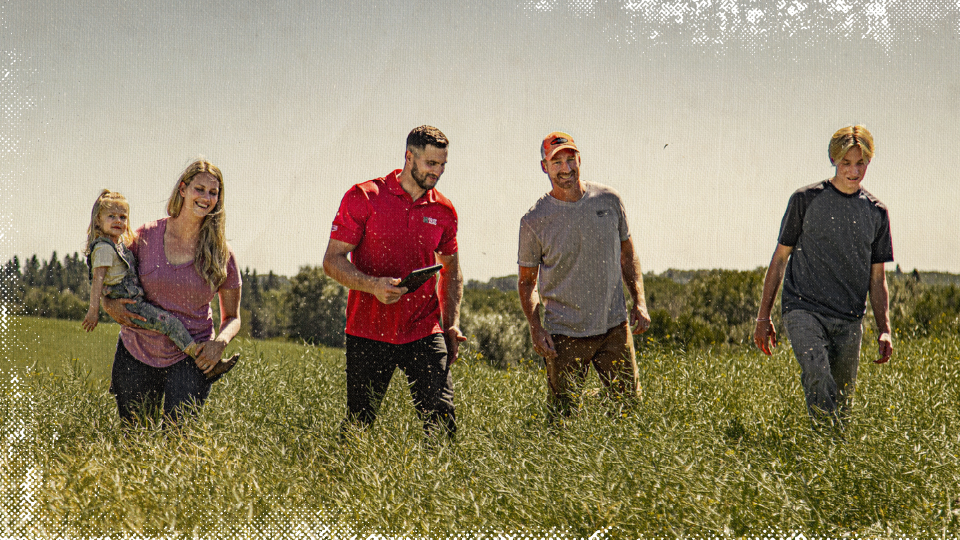 Every year, Co-op helps support Western Canadian growers planting and harvesting millions of acres of grains, pulses and oilseeds destined for food processors and manufacturers here and around the world. Together, we look at those factors that influence the growing process and look for ways to grow more to feed a global population that continues to increase.
We also work together to find ways to improve how we do this – growing with precision and growing with care. In 2019, Co-op introduced the Grown with Purpose Program. Through this program, our Co-op Grow Team members work together with farm customers to develop custom strategies to optimize food production using practices that are mindful of air, water and soil quality.
Through a comprehensive review of activities, Co-op will discuss the use of best management practices in areas such as soil fertility, crop rotations, crop protection, farm safety and recycling. 4R Nutrient Stewardship – using the right source at the right rate at the right time and in the right place – is a set of principles that may be used to ensure fertilizer is applied when and where it's needed most.
Industry-leading solutions can help drive efficiency, enhance crop yields and optimize returns for farm customers. At the same time, innovative climate-smart practices can improve quantity and quality of food without compromising food security, making agriculture more sustainable, more productive and more resilient.
We know Western Canadian growers produce crops that are nutritious, safe and sustainable. Together, we're stewards of the land, ensuring we can continue to feed the world for generations to come.