We are local
In recent years, there's been increasing popularity and attention to local. Customers like you may choose locally made products for a variety of reasons, whether it's supporting a local business or being closer to the product source.
For Co-op, being local isn't a trend or just a promotion – it's part of who we are. We are locally owned and operated co-operatives across Western Canada. We support other local businesses and work to develop economic activity in our communities.
We are collaborators
We build relationships with our members and with our communities. We build connections between our customers and those providing the products we sell.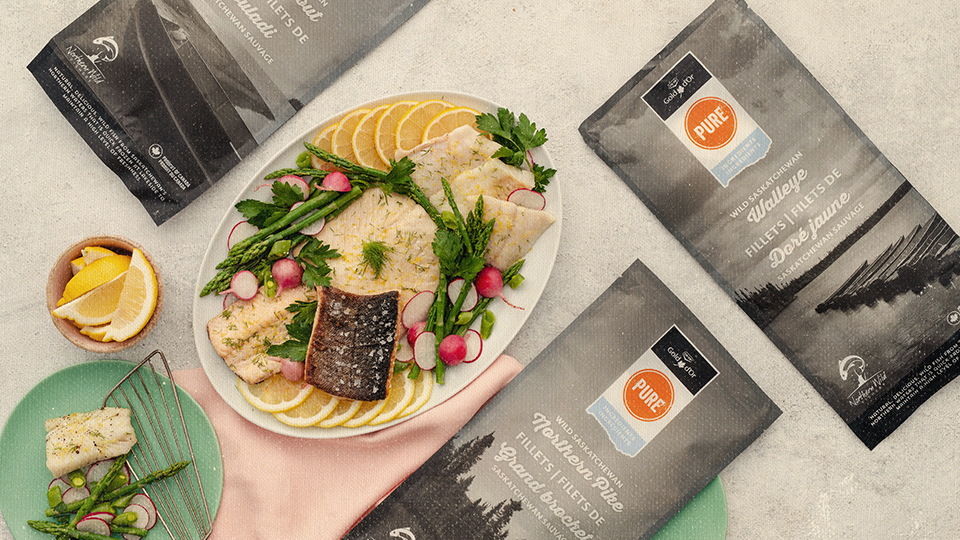 These connections include offering sustainability sourced freshwater walleye and pike from the Île-à-la-Crosse Fish Company in northern Saskatchewan to customers across Western Canada. Co-op Gold Pure Fish Fillets won a Canadian Grand Prix New Product Award in 2019, along with Alberta-sourced Co-op Gold Potstickers and Co-op Gold Pure Soap.
Co-op places a priority on sourcing our food products from Western Canada. Our involvement in the food-production cycle is unique in our ability to supply our producers and then directly and indirectly purchase their products, making this a real farm-to-table story.
How we label local
You may see local products highlighted in our locations across Western Canada. For food products, we identify products grown, raised and produced – including items that are manufactured and processed – in Western Canada.
These labels will help you identify local products from locally owned and operated businesses within your province and neighbouring provinces. These are local businesses like Winnipeg's Bliss Gourmet Bake Goods and Vancouver's Mario's Gelati.
For more information, visit www.food.crs/local.