Co-op supports those affected by B.C. floods
Co-op's commitment to the Canadian Red Cross dates back several years. From the Southern Alberta floods in 2013 to the BC wildfires in 2017, a list of major events positively impacted by our partnership from 2013-2017 can be found here.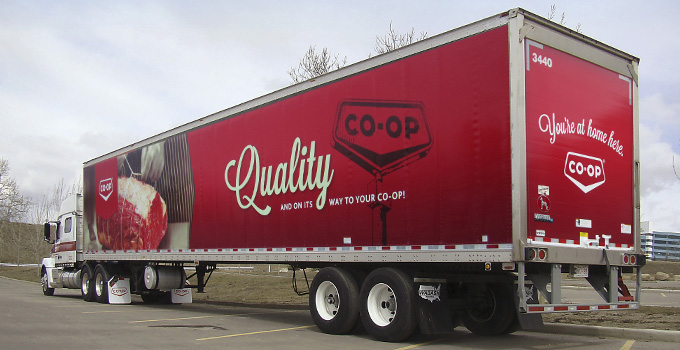 In 2018, Co-op formally renewed its commitment to the Canadian Red Cross by signing another five-year agreement to donate $1 million between 2018-2023. This long-term partnership allows FCL on behalf of the CRS to respond quickly to our communities in times of need, with a dedicated and trusted emergency response partner.
This past November, B.C. experienced severe flooding that destroyed infrastructure and halted important deliveries to Vancouver and the surrounding areas. To show their support, many local Co-ops activated local fundraising campaigns in support of the Canadian Red Cross B.C. Floods Appeal.
Local Co-ops and their members helped raise over $146,500 to provide relief to people affected by the flooding. In addition to these funds, FCL has fulfilled its annual $200,000 donation to the Red Cross on behalf of the CRS.
Fundraising was only one piece of the puzzle. Many Co-op team members went above and beyond to ensure Co-op stores could continue to provide food and essentials to people who were cut off by the floods. Logistics and warehouse teams found ways to make sure Co-op was there for its members such as having food air-lifted into hard-to-reach places and finding alternate shipping routes through the United States.
We are proud to see the strength of the Co-operative Retailing System and the tremendous impact it can have when we work together to serve Western Canadians and our local communities.