Helping communities grow
People in Western Canadian farming communities know the importance of supporting their neighbours. Building strong connections is essential to keeping communities vibrant and sustainable.
A co-operative is built on connection, and for farming families, that connection is close to home. Co-op's team members are trusted experts who give seasoned advice and offer personalized recommendations and services for each of our ag customers.
We know you're passionate about your farm, because we feel the same way. And like you, we're planning for long into the future, just like we've been doing for generations.
Keeping profits close to home
Local Co-ops are not just businesses in your community. They're made of people from your community – your friends and neighbours – and they work hard to make things better right at home.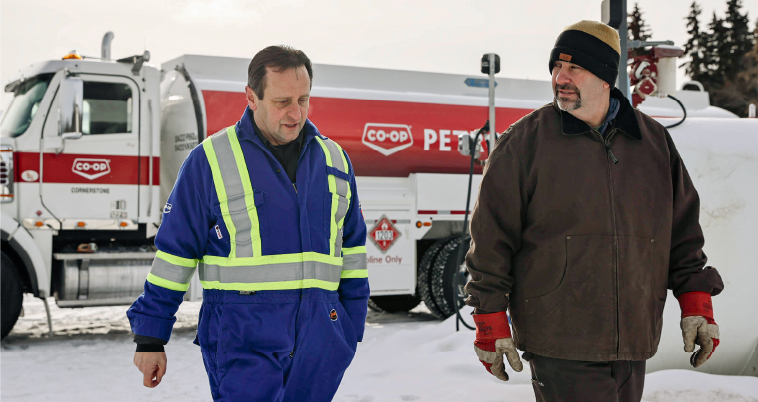 Co-op's profits stay in the communities where they operate. Whether that's through creating good jobs, giving back to local organizations, or providing returns to Co-op members like you, it's all part of what makes Co-op a different kind of business.
Building strong communities
Over the past five years, Federated Co-operatives Limited (FCL) has invested $1.7 billion and local Co-ops have invested $1.4 billion on building, upgrading or expanding facilities where we operate.
That includes more than $460 million in Alberta.
Giving back to local organizations and initiatives makes a real difference in our communities. Co-op Community Spaces has provided $11.5 million in funding for community projects since 2015. Since the first Fuel Good Day in 2017, local Co-ops along with their members have raised more than $3.65 million for community organizations. From hosting parking lot fundraiser BBQs to sponsoring new recreational facilities, Co-ops give back to their communities in ways that bring people joy.
Giving back to Western Canadians
The Co-op shield has been a familiar sight in Western Canadian communities for generations. For many rural communities it's always there in the background of everyday life—from morning coffee to the after-work gas station run to the logo on the boards at the late-night hockey practice.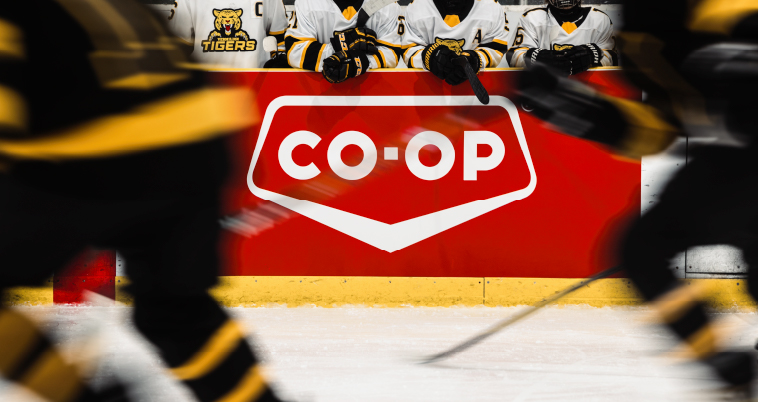 Giving back to our communities is one of the ways Co-op is a different kind of business, but that also happens on an individual basis. When you're a Co-op member, you're an owner, which means you can get a share in the profits.
Over the last five years, local Co-ops returned $1.3 billion dollars to Co-op members.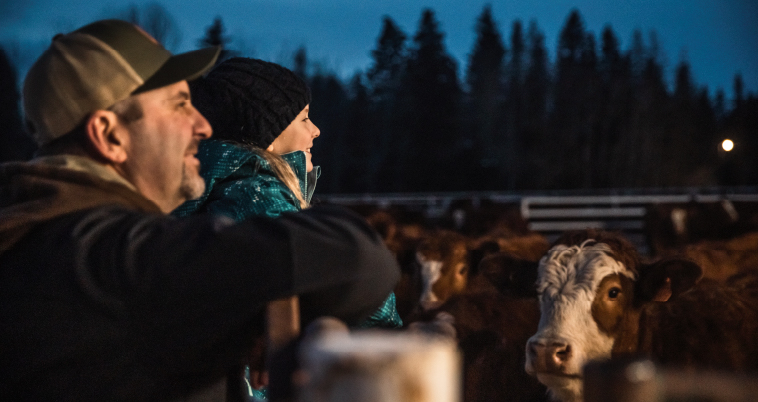 Creating opportunities. Building communities. Sharing profits. It's all part of the plan to remain a thread in the Western Canadian fabric for generations.
Co-op is here for your farm and here for your family.