Fifth annual Fuel Good Day nets $595K
Thanks to Co-op members and customers, we're donating more than $595,000 in 2021 to about 190 community organizations across Western Canada from our Fuel Good Day fundraiser on Sept. 21.
Fuel Good Day has become an annual event that donates a minimum of five cents per litre purchased at participating Co-ops with select locations also donating $1 from the purchase of every Co-operative Coffee or Big Cool. Since 2017, Co-op has raised more than $3 million for more than 700 charitable and non-profit organizations.
There's a broad range of organizations that are supported by Fuel Good Day. For instance, in North Battleford, Sask., Discovery Co-op selected the Battlefords Indian and Métis Friendship Centre as the fundraising recipient. The friendship centre offers many services and programs, including a food bank, housing and new daycare facility.
COVID-19 continued to factor into locally organized events as Wild Rose Co-op postponed the Fuel Good Community Concert to May 2022. Even still, they held a barbecue, slap shot contest with the Alberta Junior Hockey League's Camrose Kodiaks, and a meet and greet with Gord Bamford, raising more than $12,000 for the country music star's foundation – the Gord Bamford Foundation – with all funds being directed back into the Camrose community.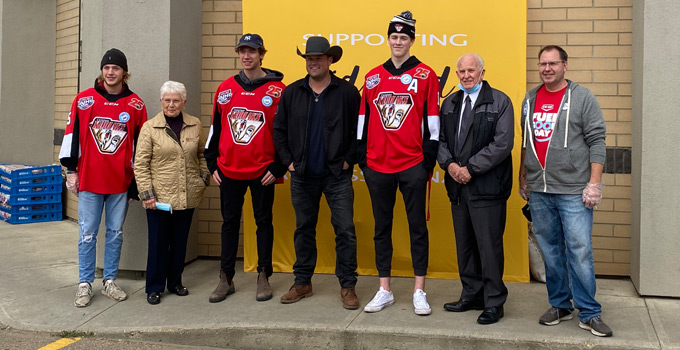 Peninsula Co-op on Vancouver Island was raising money for Help Fill a Dream Foundation. They paid it forward giving a chance for those filling up to enter a random draw for a two-night stay at a local resort.
"It's heartwarming to see the community's commitment to support our Island kids, many driving on fumes in the days leading up to the event so they can squeeze in as many litres as possible," Lindsay Gaudette, Director of Marketing and Community Relations for Peninsula Co-op told the Peninsula News Review.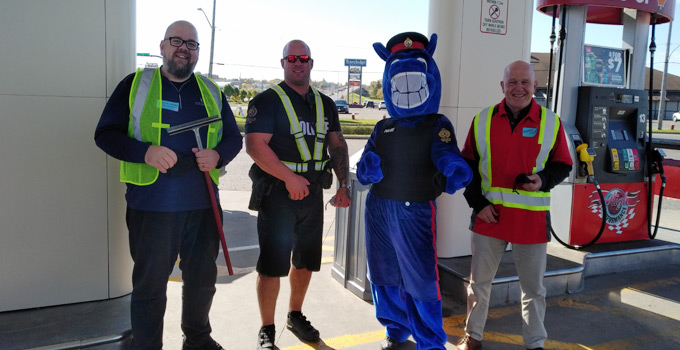 The Minnedosa and Area Food Bank was one of five recipients of the $12,500 raised in western Manitoba as part of Heritage Co-op's efforts.
"Great community support is key to continuing to provide this valuable service to our community and surrounding area and, as seen by the amount raised on Fuel Good Day, we have fantastic community support," Carol Brown, Chair of the Minnedosa and Area Food Bank, told local media. "With this support, our hearts are full--as will be our shelves."